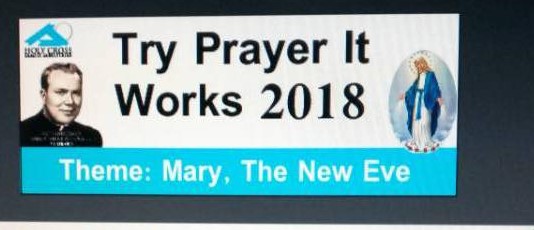 Event details
Saturday | April 14, 2018
8:00 am - 5:00 am
Join us for yet another Try Prayer! It works Contest 2018 Fort Portal on 14th April 2018 at Virika Cathedral Parish Gardens from 8am to 5pm.
The Eucharistic Celebration shall be led by Rt.Rev.Bishop Akiiki Muhirwa,Bishop of Fort Portal Diocese.
Try Prayer Contest is an annual secondary religious competition that is aimed at helping students express their religious skills through prose, poetry and art piece.This year's theme is ''Mary the new Eve!
The best 3 students in these categories receive Ug shs100,000 and the patrons Ug shs 50,000 and other prizes like t-shirts,Rosaries to every student who participates.
A great thank you to our International office for funding this activity.