We joined a local Radio Fans Club (Radio Sapientia) for a 3 days cause of helping the people in Amuru District in Northern Uganda(March 16th to 19th 2018).
These are people who experienced the war, they are still finding it difficult to provide basic needs for themselves.
The Alms giving activity is done by this group during the Lenten Period. It's the 3rd of this kind, it's done in areas that need help spiritually and physically (necessities).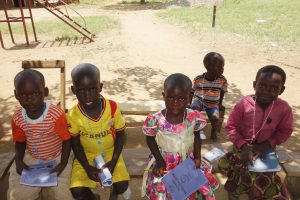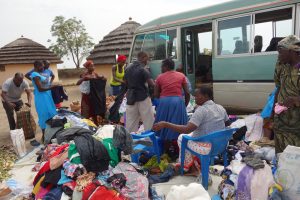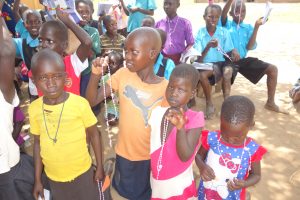 Children pose for a photo with books and Rosaries we gave them and in the other photo some women picking clothes for them selves.
The time we spent there as Holy Cross Family Ministries we were able to promote and strengthen the spiritual well-being of the families through giving them rosaries, prayer cards and encouraging them to pray together.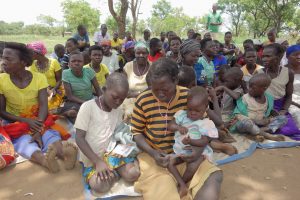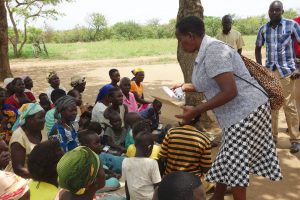 Mother and her children looking at the rosary pack checking the directions on how to pray the rosary on the other side Betty distributing rosaries.

We talked to the religious, Catechists and village chiefs on the power of the family prayer.
We also urged them to sensitize it every time they meet the people during the village meetings.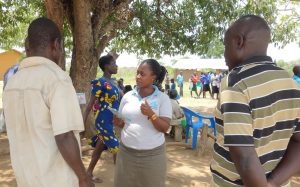 Angella talking to the village chiefs on how best tey can spread the gospel of the family prayer and on the other side Betty talking to the catechist on the same issue.

We reached out to Lajalula Primary School, St.Dominic Sub-Parish, Amuru Health Centre III and Christ the King Parish in Amuru.

Holy Cross Family Ministries we promote and strengthen the spiritual well-being of families.