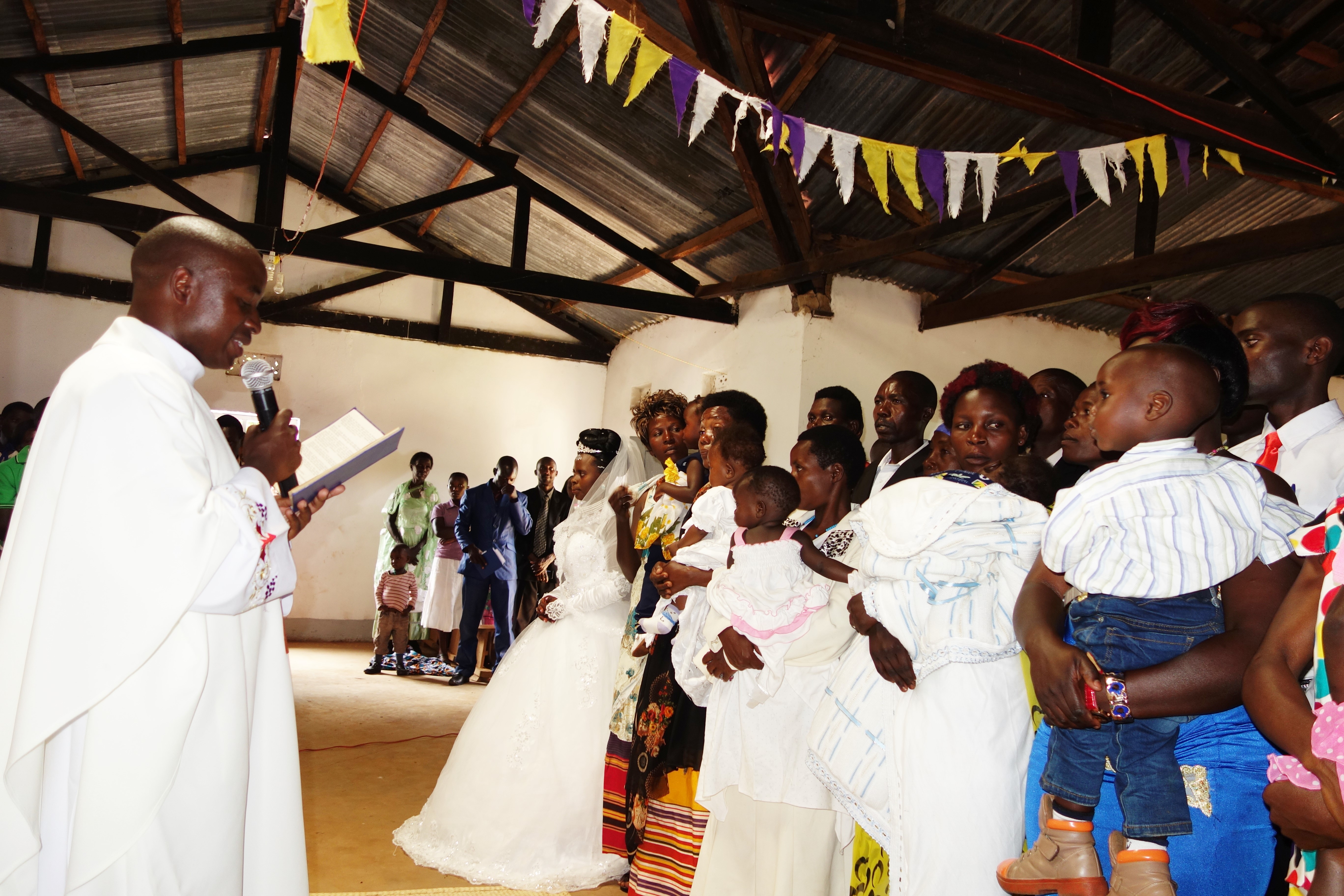 Fr.Richard Nsubuga,CSC has cautioned parents who spend most of their time drinking local brew and have neglected their families
''You enjoy taking alcohol,you have even started sending your children to buy the brew for you at the bars.Why don't you teach them the word of God instead…..said Fr.Richard during his homily at Makarra Sub-Parish in Kyarusozi,Fort Portal Diocese.
More than 6 children and a woman(bride) were baptized and a couple received a Holy Matrimony(Lucy and Godfrey)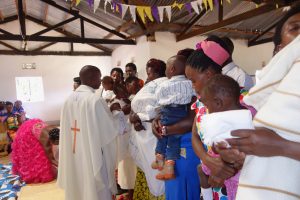 Fr.Richard baptizing the children and a woman.
Fr.Richard urged them to love each other and respect the vows they made. He called upon people who are still cohabiting to come out and receive the sacrament.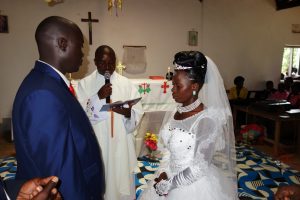 Lucy and Godfrey receiving the sacrament of Matrimony.
''Do not mind about the big receptions,what's important is the sacrament your receiving….noted Fr.Richard.