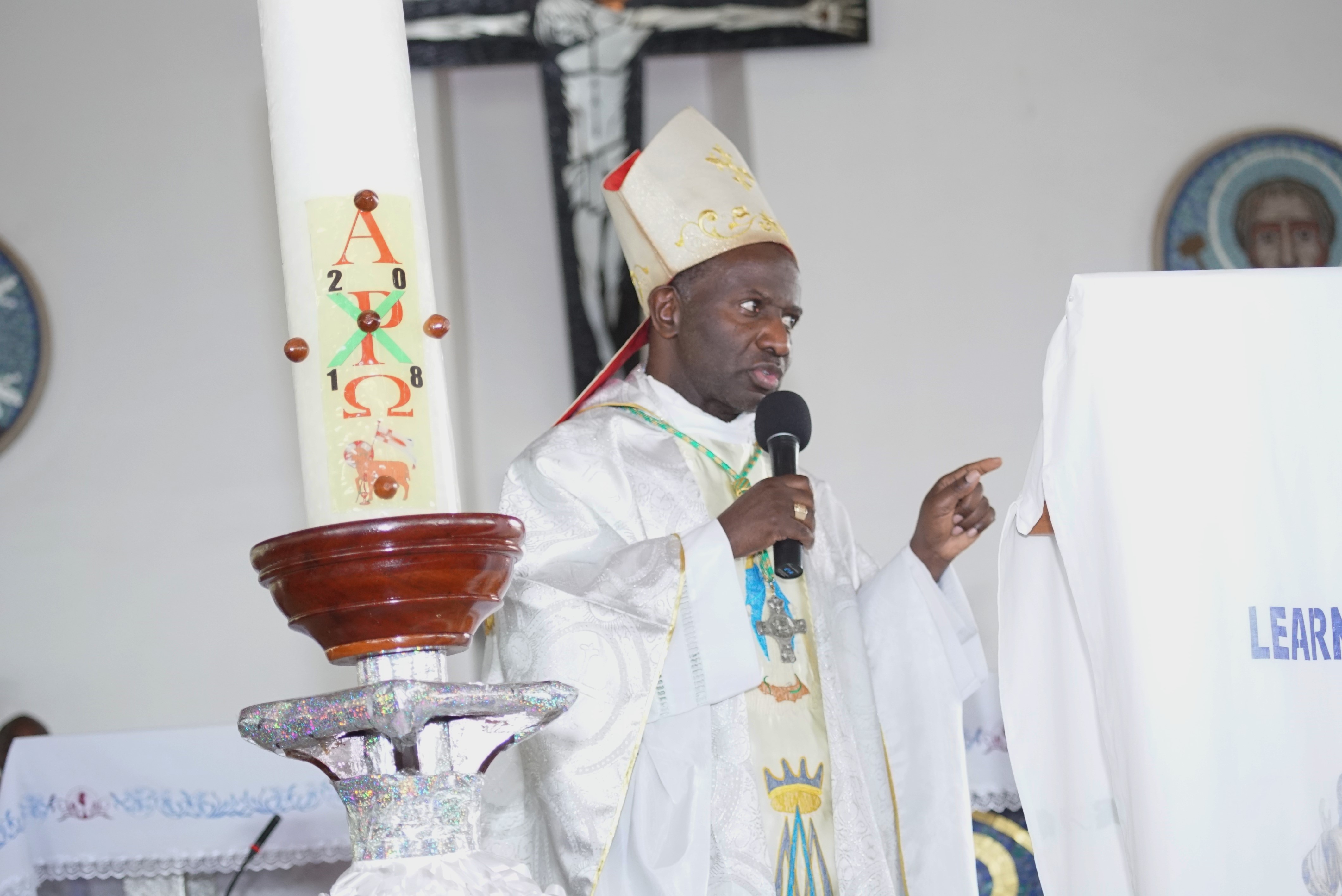 The Bishop of Fort-Portal Diocese Rt.Rev Robert Muhiirwa Akiiki has urged the students to love and pray the rosary daily.
''Please pray the rosary and dedicate your challenges and worries to our Mother,she is ready to intercede for us.
You spend more time singing and cramming songs but you find the rosary boring,in Mary's appearing(Kibeho,Rwanda) she urges us to pray,work on our sacramental life and penance.
Let's take her message seriously and follow her example…..said Bishop Robert Muhirwa during his homily here at Virika Cathedral.
The awarding day is today for all the schools that participated in this contest and the best students in the 3 categories(Prose,Poetry and Art Piece) are to win Ug shs100,000,Rosary and a t-shirt.
All the students that participated will be getting rosaries,a weapon that will help them conquer the challenges in life.