We were so over whelmed by the number of people who turned up for Valentine's Celebrations yesterday February 18th 2018.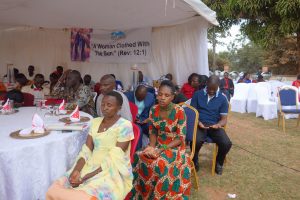 Some of the participants in a moment of prayer
More than 500 people turned up at St.Peter's Nsambya Gardens,the function started with a Eucharistic Celebration led by Fr. Emmanuel Ssemambo from St.Charles Lwanga Jinja Karori Parish.
In his homily,Fr.Emmanuel urged couples to always have a moment of prayer together and seek for God's intervention in their marriage as well as the family.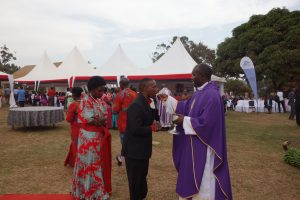 Fr.Emmanuel during the Eucharistic Celebration.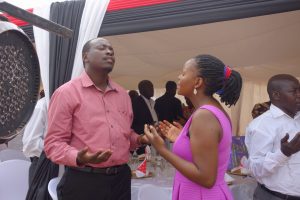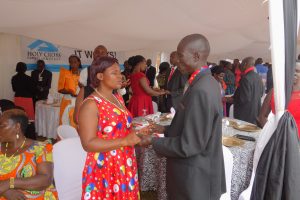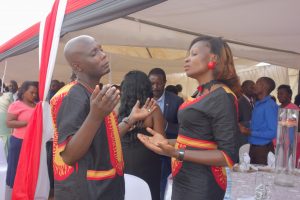 Couples in a moment of Prayer,praying for God's intervention in their marriage.
He also encouraged them to always have time for their marriage and family
''As married couples,spend time together and as parents always be available for your children so that they do not seek for bad advice some where….said Fr.Emmanuel.
The couples surrendered their marriage to the Lord through prayer,renewed their marital vows and enjoyed the day with lots of entertainment to mention but a few.
Thank you to our collaborators and all those that joined us,come next year we shall have the same function.